Ortlieb is a German company that's been around quite a while. They have a stellar line of waterproof dry bags dry duffels for river sports. These Ortlieb Dry Bags Dry Duffels are made to be lightweight, yet they have very strong polyester scrim under the pvc coating for high tear strength.
Way back in the 1970's and early 80's, rafters often had access to U.S. made neoprene military surplus drybags, but these days the overwhelming majority of drybags found on websites catering to kayakers, rafters, catarafters, fisherpersons and other outdoor sports enthusiasts come from Mainland China or Taiwan. Only one U.S. maker in New Mexico still produces large numbers of pvc drybags.
All components that make up an Ortlieb drybag or dry duffle are of unparalleled quality, especially the dry zippers. And all of these parts, and the material, are of German or other European vintage. This is important, because in our experience much of the Chinese made plastic components used in whitewater gear do not hold up well. The zytel parts of an Ortlieb bag won't break no matter what abuse they encounter. And the zippers found on Ortlieb's dry duffle series are equal in quality to any drysuit zipper.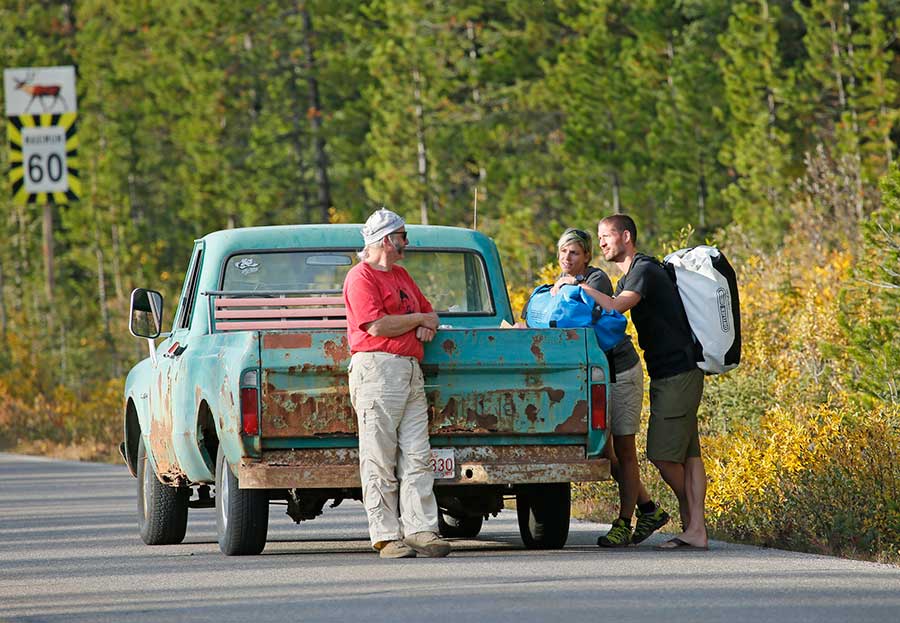 Ortlieb Dry Bags Dry Duffels at dealer The Boat People
We are in the process of adding a few new small Ortlieb bags to our line; up to now we have mainly carried two of the roll-top "Rackpack" dry bags, and four sizes of the waterproof-zipper equipped Duffles. On our main Boat People website you will find other drybag brands, though all but a couple of them are made in Asia. On many river sport websites 100% of the bags are from China.
Quality does come at a price to be sure, and in some situations a drybag of Ortlieb quality may not be needed, which is why we try to offer some economic options on the main website. But for those who need reliability, or want a bag that can be opened and closed easily without being removed from their raft or inflatable kayak (or bike rack), there is nothing that will top an Ortlieb Duffle or Rackpack.
All products of Ortlieb's high frequency welding line are produced at their headquarters in Germany. All Ortlieb products are backed by a 5 year warranty against defects in material and manufacturing. (Abuse creating punctures is not under warranty). Ortlieb puts high emphasis on customer service including after sales, a fact highly valued by both end consumers and retailers.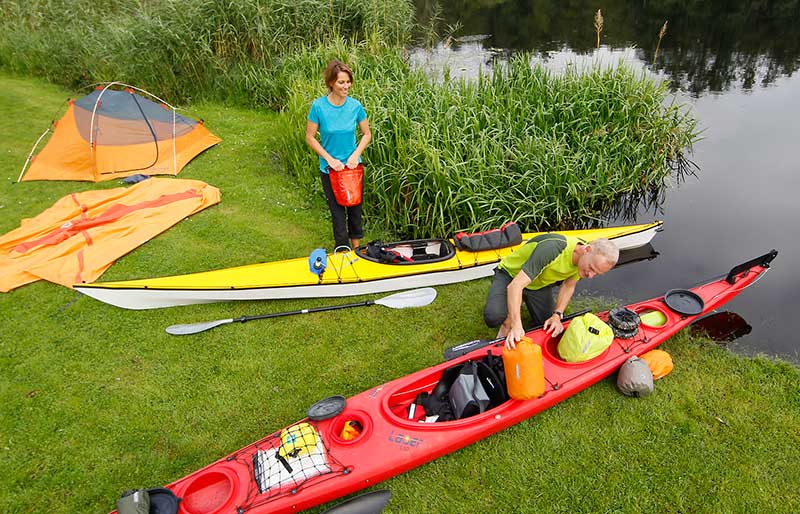 The protection of our environment plays a key role in our daily life at Ortlieb. Furthermore, ORTLIEB is an active member of various interest organizations and working groups of the outdoor industry.
Since 2008, ORTLIEB is a member of the "Association for Conservation". This initiative collects finances and invests in projects protecting enviroment and nature all over the world.
⚠️ Warning: These products are made of PVC and can expose you to chemicals including Di(2-ethylhexyl)phthalate (DEHP) which are known to the State of California to cause cancer and birth defects or other reproductive harm. For more information go to www.P65Warnings.ca.gov
Ortlieb Dry Bags Dry Duffels