This Ortlieb Dry Rack Pack XLarge Red k42, $105, is another duffel style drybag, but rather than having a dry-zipper like the larger Ortlieb duffles or the TravelZip, this one incorporates a secure roll-down closure on top. In a flip, if you do a good job on the roll and have the bag fairly full, these RackPacks are nearly as watertight as the drysuit zipper equipped bags. We carried this bag a while back when we were in our San Jose location, and since we get a lot of call for higher end duffle drybags we thought we would bring it back into the line-up.
Ortlieb Dry Rack Pack XLarge Red k42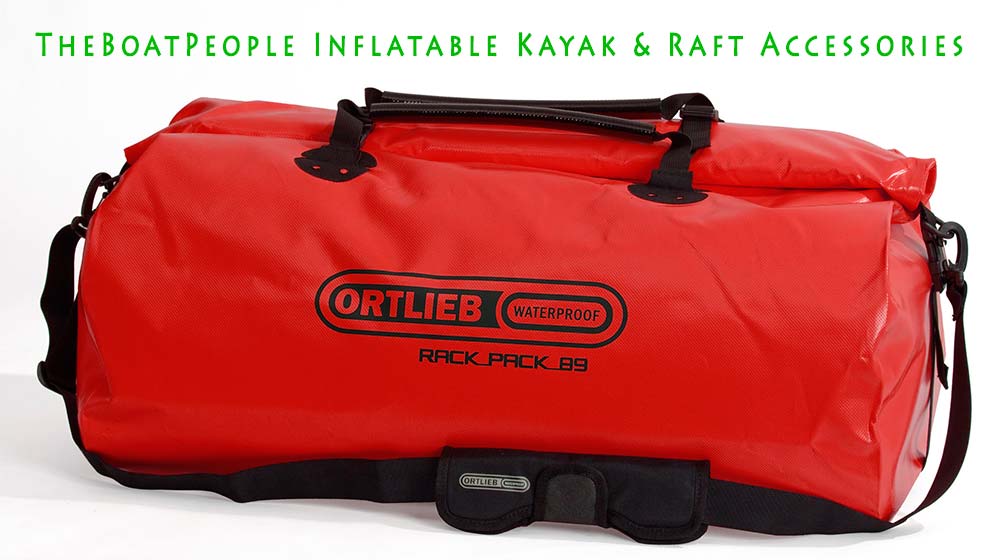 Ortlieb Dry Rack Pack XLarge Red k42 – Plenty of Space
We stock this XL, the biggest size RackPack, in a bright red color. The XL measures roughly 14″ by 15″ wide by 28″ long. The volume is close to 90 liters. As with the "large" size (listed separately in this section), it has a fastex-buckled shoulder strap, carry handles, and is made with very high grade German blended pvc. Although it only weighs 2 pounds, 10 ounces, the material is very tough with a 1000 denier base fabric and a hard surface finish.